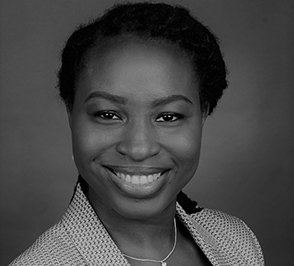 Jennifer is currently a Researcher in the Biodiversity Economics Research Group at Leipzig University, Germany. She obtained her BSc in Economics from Nnamdi Azikiwe University Nigeria, MSc in Quantitative Economics from Xiamen University, China, and Ph.D. in Economics from Kiel University, Germany. Her research and applied interests lie in the intersection of environmental, energy, and development economics.
Jennifer has gained practical experience from working at the United Nations Framework Convention on Climate Change (UNFCCC), and consulting for the World Bank. During her time at the UNFCCC, she was a core member of the team that designed a carbon pricing initiative, where she actively collaborated with colleagues at the UNFCCC Regional Collaboration Centres to promote the implementation of carbon pricing in developing countries. At the World Bank, Jennifer worked on two emergency projects aimed at providing water to the poorest and unserved parts of Port Sudan, Sudan, and Basra, Iraq. 
Jennifer is a professional with an impressive track record, having won several international scholarships, awards, and recognition including the Chinese Government Postgraduate Scholarship, the German Government Graduate School Scholarship and the first prize WISE-SOE Excellent Student Award from Xiamen University, China. In 2017, she was one of the young economists chosen to attend the prestigious Lindau Nobel Laureates Meeting in Economic Sciences. 
Jennifer brings a global perspective to her work at Native Insight, having lived and worked in four leading economies on four continents.