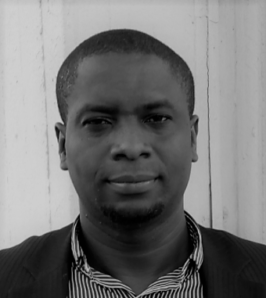 Ikechukwu has over 10 years of banking experience in branch operations and international money transfers. Until recently, he worked with First Bank of Nigeria Limited as Head Branch Services where he led his teams to grow revenues while ensuring that clients and prospects received excellent experience of the products and services channels.
He grew through the ranks, succeeding in various tasks such as Customer Services, Accounts Management, International Money Transfer (Western Union, MoneyGram, World Remit and RIA) Services, ATM Management, Cash Operations, and Customer Relationship Management, all the while contributing to the digital transition of the Bank. He honed his skills in Management, Banking, Strategic Planning, and Business Relationship Management, through work experience and training.
As a voracious learner, Ik had taken courses and participated in projects on Entrepreneurship, Project Management, Business Operations, Supply Chain Principles, Natural Gas Value Chain, and Data Analytics. He is an Associate Member of the Chartered Institute of Bankers of Nigeria (CIBN) and a Graduate Member of the Nigerian Institute of Management (NIM). He is currently enrolled in an advanced programme on International Energy Economics & Business Administration at the University of Leipzig, Saxony Germany. His research focus is on entrepreneurial opportunities in the energy transition.
He is an ethical professional with eyes for opportunities in Business Process Improvement, Business Operations Management, and Energy Business.