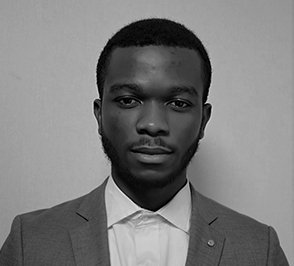 Chinedu is a market entry and Business Development expert with international experience. He holds an MBA degree from the University of Lagos, Nigeria, where he specialized in Marketing and Innovation.
Chinedu is passionate about the African markets and has supported several businesses with their expansion strategy into African markets. In the recent past, Chinedu consulted for BAS Trucks BV (The Netherlands) on their go-to-market strategies into the used trucks and heavy machinery segments in two key African markets—Nigeria and Ghana. He also facilitated an in-country market entry research project for Naijalink Limited on Industrial machine tools.
Chinedu joins Native Insight to apply his skills and experience in research, strategy, business model generation, and digital execution in solving business problems.
Outside of work, Chinedu takes interest in reading books on philosophy and business strategy. He also volunteers at a cultural centre in Lagos.